Reversible Kantha Jackets
Kantha is a type of embroidery from the state of bengal and Bangladesh Traditionally old saris where stitched together layer on layer then a running stitch was then hand stitched from top to bottom.
The kantha jacket range are made from the same principle but with a modern twist, still 2 bits of fabric stitched, but these are machine stitched and have padding in between the fabric to make them slightly padded.
Because 2 pieces of fabric are used the design has been made to be reversible.
This makes these jackets unique. A fantastic idea which not only gives you 2 looks for the price of one,  but because lightweight give warmth.  Great for travelling as so versatile.
The collection the fabric choices are chosen by myself, I only have 2 made of each size, sizes range from uk 8 up to uk size 22, once the collection is sold out the fabric choices are not repeated making each collection unique.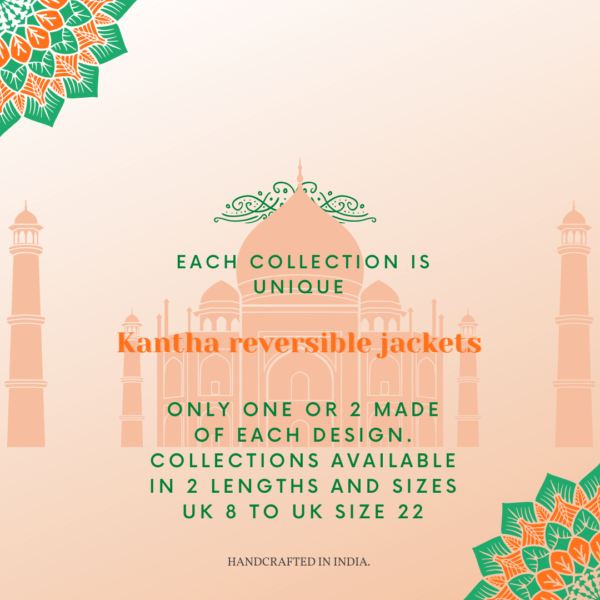 Showing 1–16 of 22 results
Showing 1–16 of 22 results